Wide one-room chalet up to 5 persons built of wood featuring a sleeping quarters with a double bed, a bunk bed, a single bed and kitchen (all in the same room).
Bed linen and blankets are included in the price.
On request it is possible to rent towels at an additional charge.
The little living area has a kitchen and a refrigerator and is furnished and equipped with crockery and cooking utensils.
Kitchen linen are not provided.
Air conditioning and heating use are included in the accommodation rate.
Private bathroom with shower.
Car parking is included in the accommodation cost.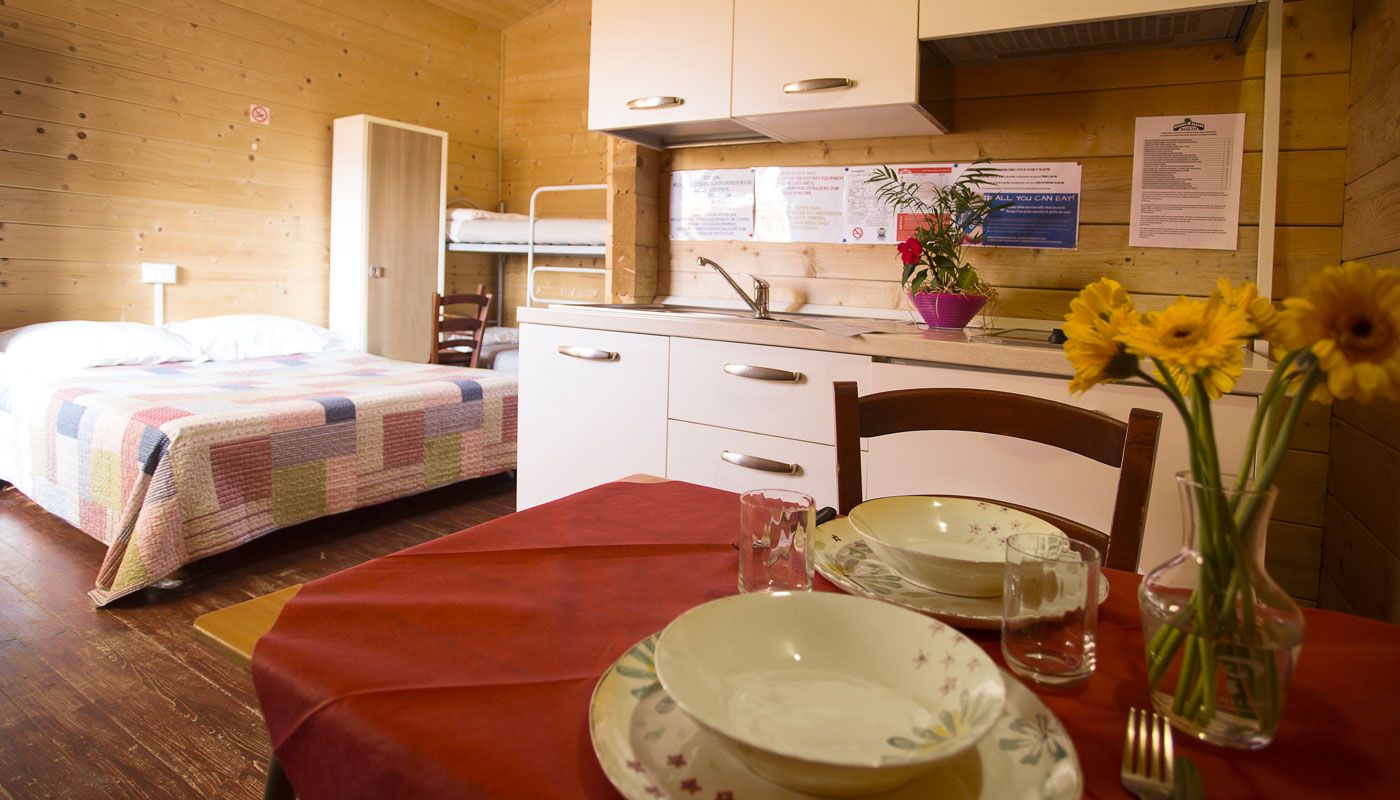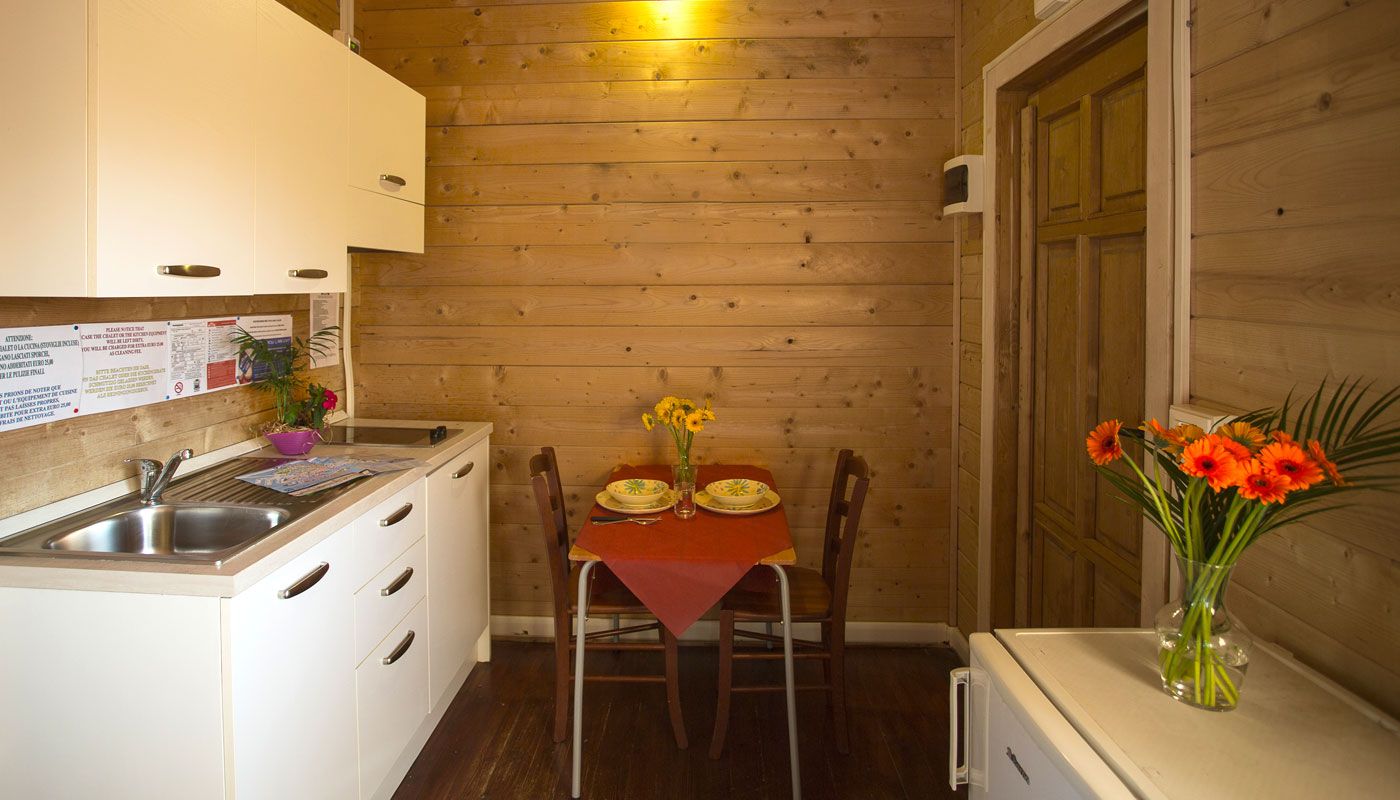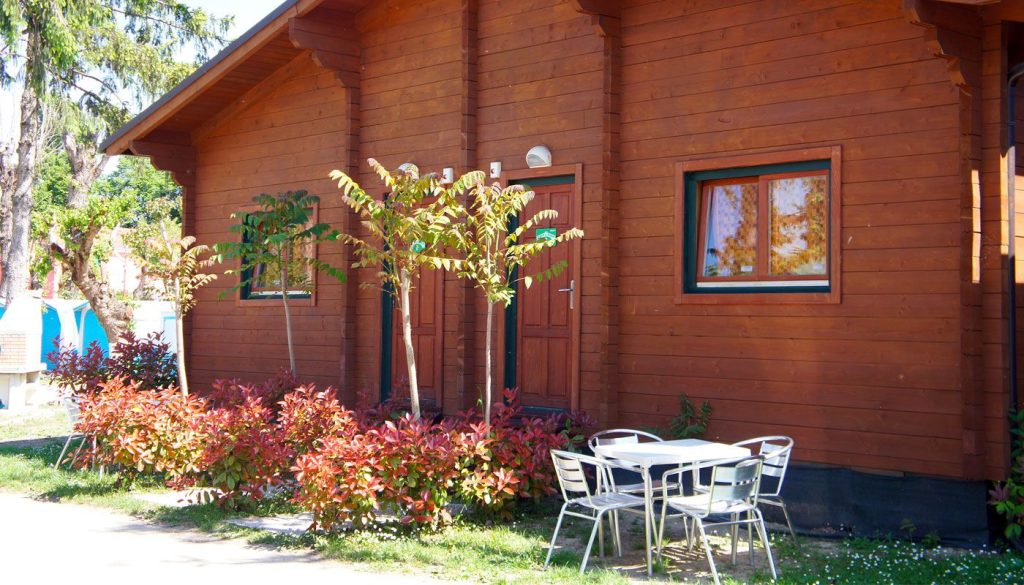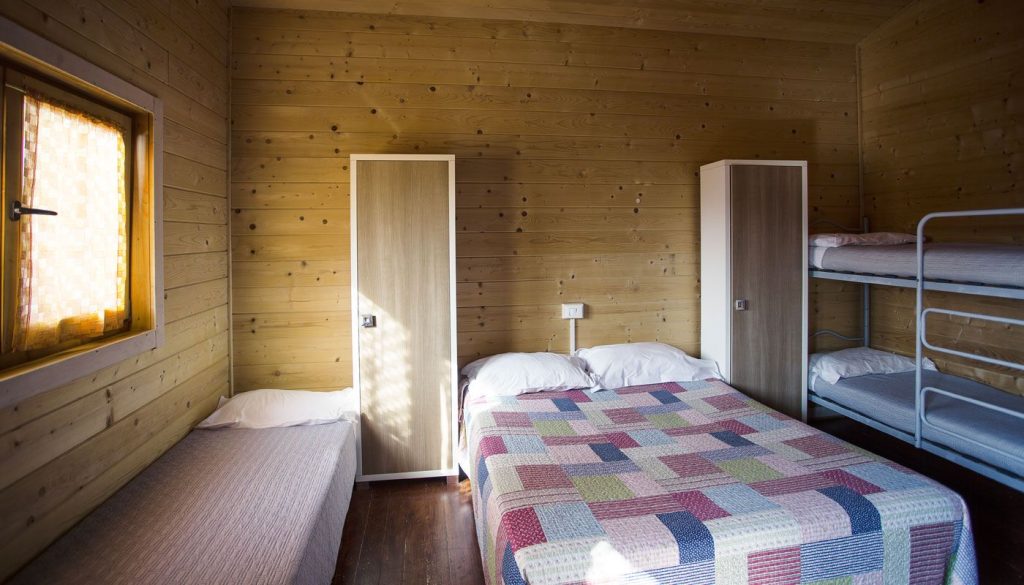 GENERAL CONDITIONS:
The price of the accommodation includes:
the maximum number of people indicated in the accommodation type , regardless of age of the customers and excluding additional guests;
bed linen and blankets;
air conditioning and heating use;
one car parking
RENTAL CONDITIONS:
the accommodation is available on the day of arrival starting from 15.00. On departure the accommodations must be left by 10.00. Delays that exceed the normal check out time will cause a penalty and a charge of one extra day will be added to the final amount due;
on departure accommodation must be left as it has been given upon arrival;
before the departure the cleaning staff will check the accommodation and the items mentioned on the inventory that is available for consultation inside the accommodation;
if any anomalies inside the accommodation are revealed or in case any of the item in the inventory is missing, please kindly advise the reception desk in order to avoid any discomfort and unrelated charges;
the campsite reception is open from 08.00 am to 10.00 pm. In case of arrival after the normal reception opening hours, please send us an e-mail or contact us by phone;
a supplement of euro 25.00 per unit per stay will be added to the total stay amount as final cleaning fee.